We're pleased to announce our new partnership with Harvard Business Publishing. This new partnership allows instructors to add MobLab simulations to their course pack and easily configure games, monitor progress, and review results within their Harvard Business Publishing account.
The Moblab simulations that will be available to HBP customers this fall are: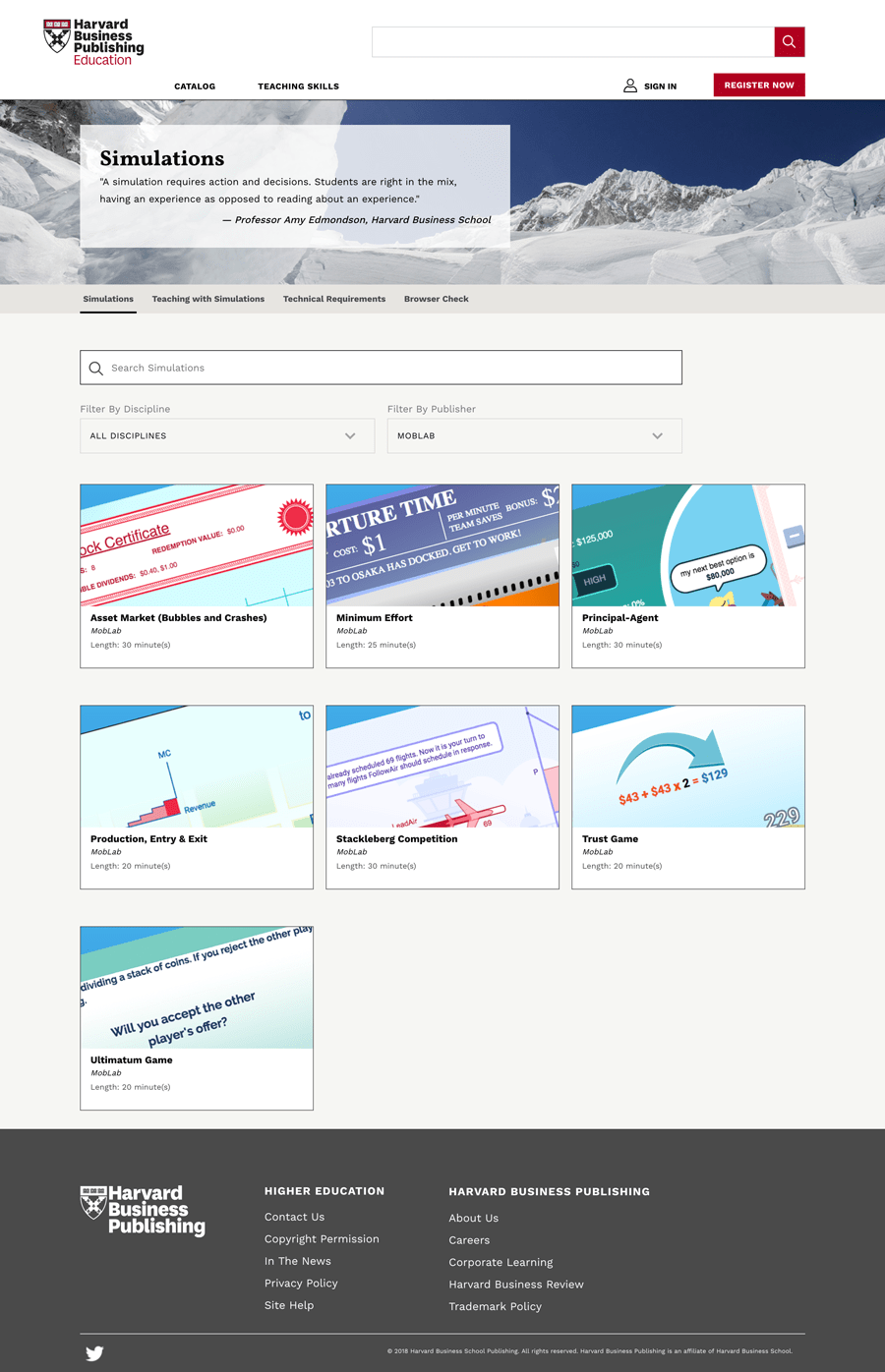 Prior to our partnership announcement at the 78th Annual Meeting of the Academy of Management August 10th-14th, Harvard Business Publishing hosted an in-house presentation day, where MobLab CEO, Walter Yuan, took HBP staff through Ultimatum, Trust, and Asset Market games. "We were just so grateful that everyone at the HBP meeting participated in our demo, including their CEO David Wan," Walter remarked.  "They were competitive yet cooperative, and engaging.  At the end, I thought the experience couldn't be summed up better by David: 'The case method has been around for almost a century. MobLab's short, interactive games can really be that fresh air to bring the much needed changes to it.'"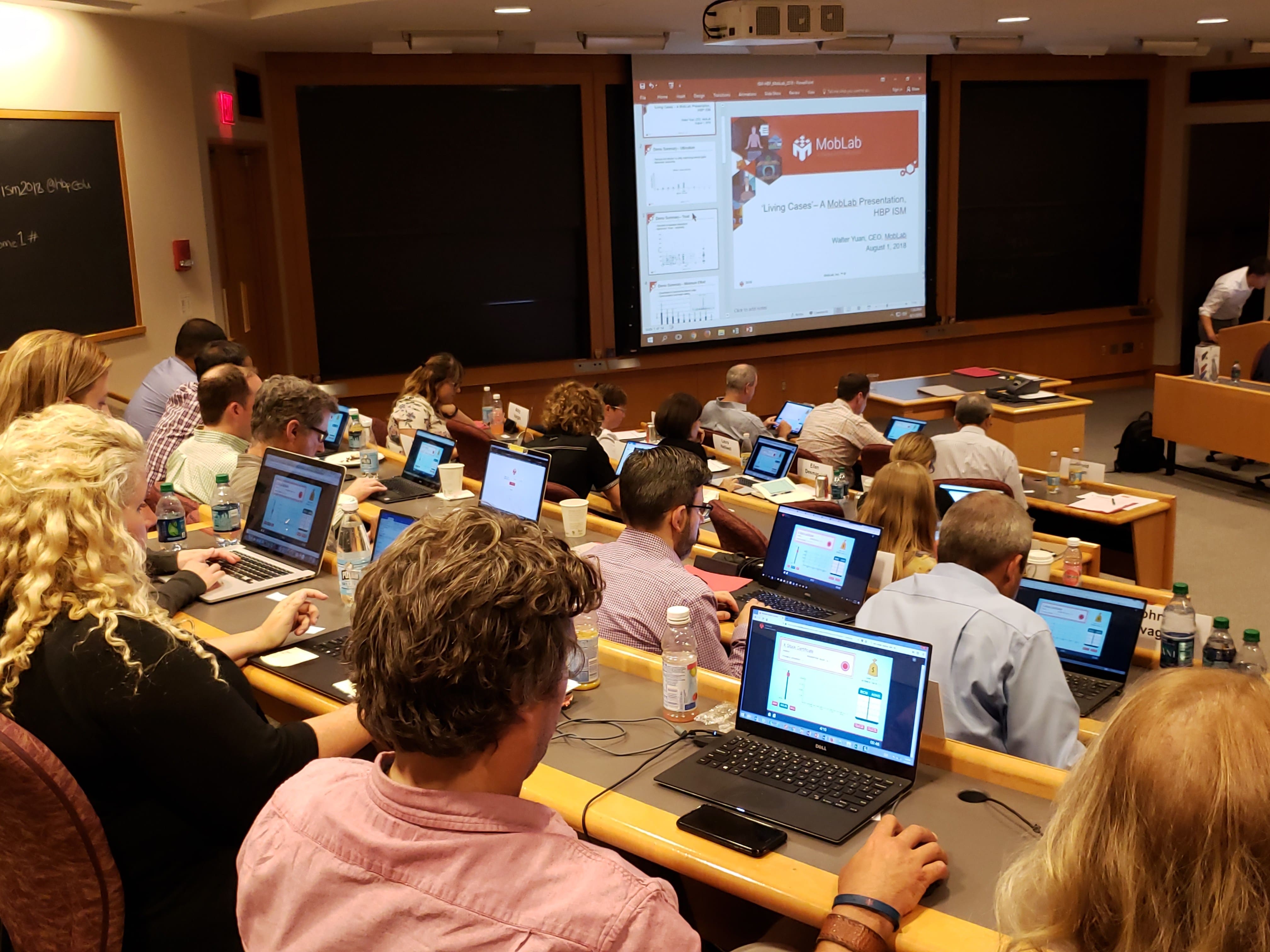 More about MobLab: MobLab turns business classrooms into interactive learning environments. With a library of 50+ short, 2- to 15-minute games, MobLab offers hands-on learning experiences to supplement a wide range of courses in economics, management, and social sciences. Instructors can easily configure multiple games, monitor progress, and review results. Sign up for a MobLab account here.
Have questions about running MobLab in your HPB account? See our support article here.